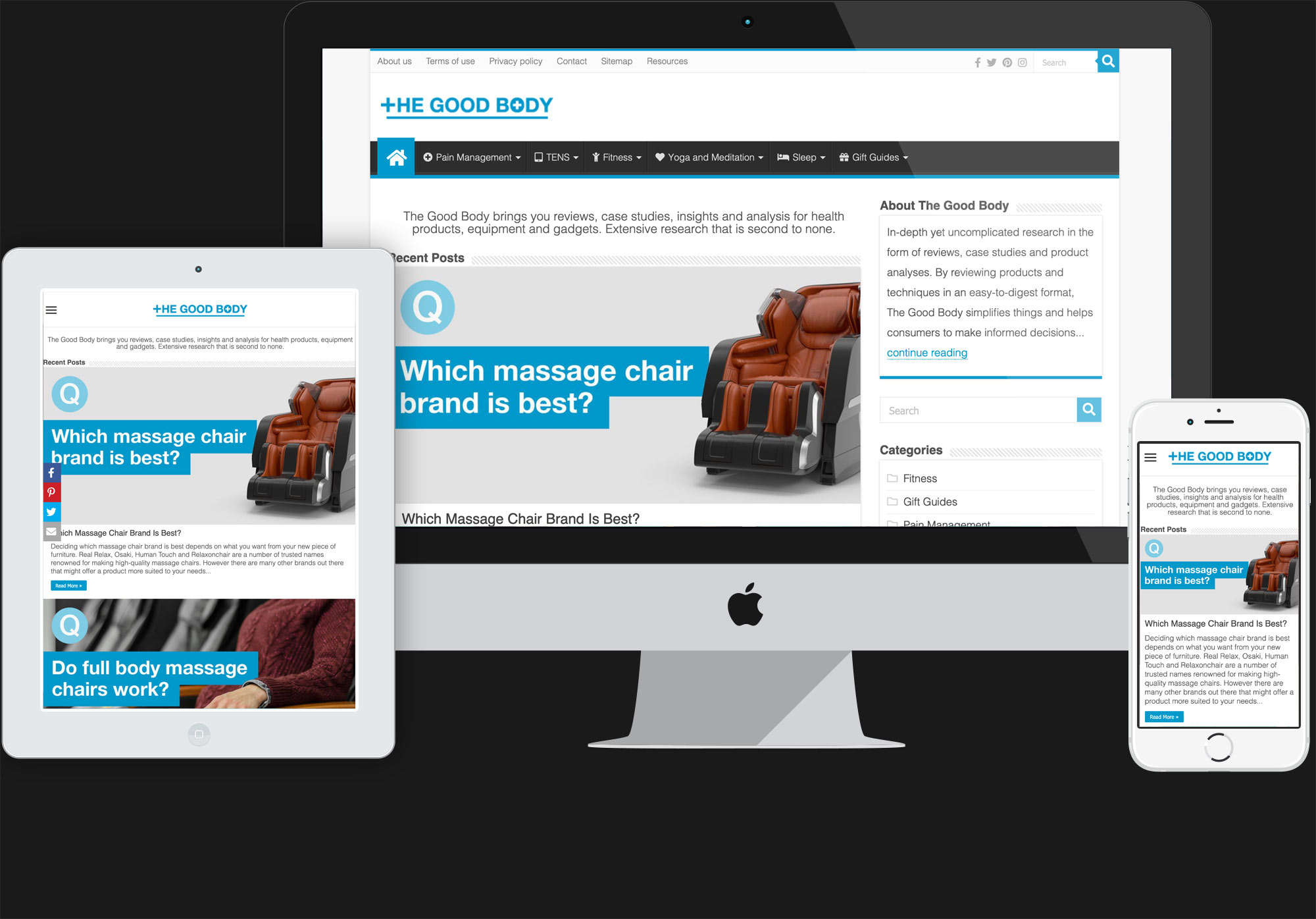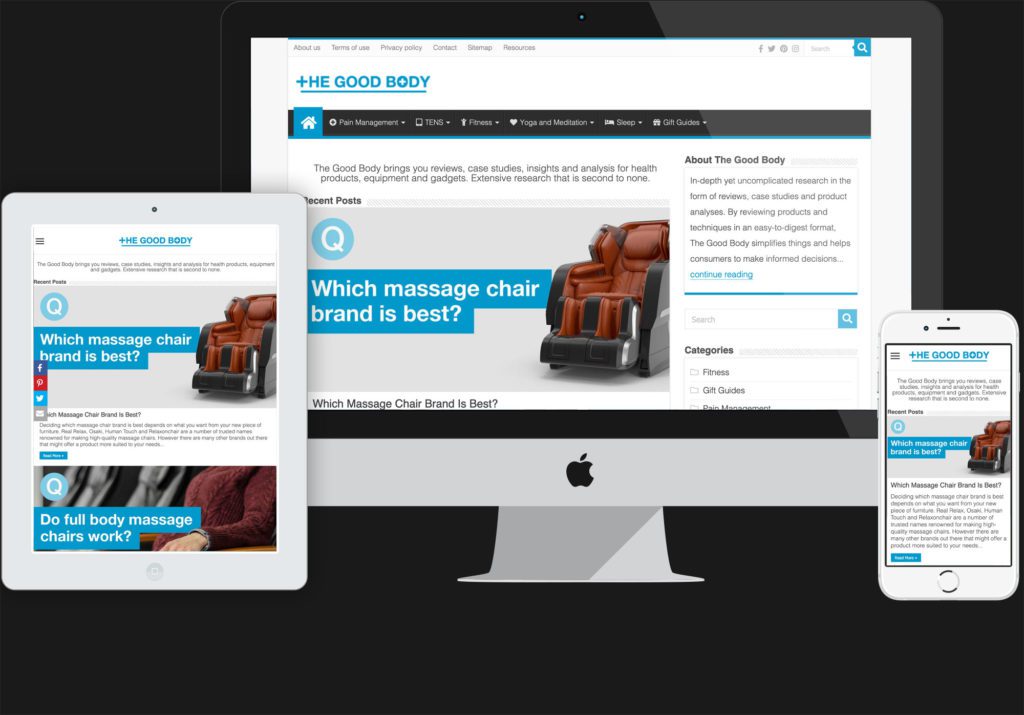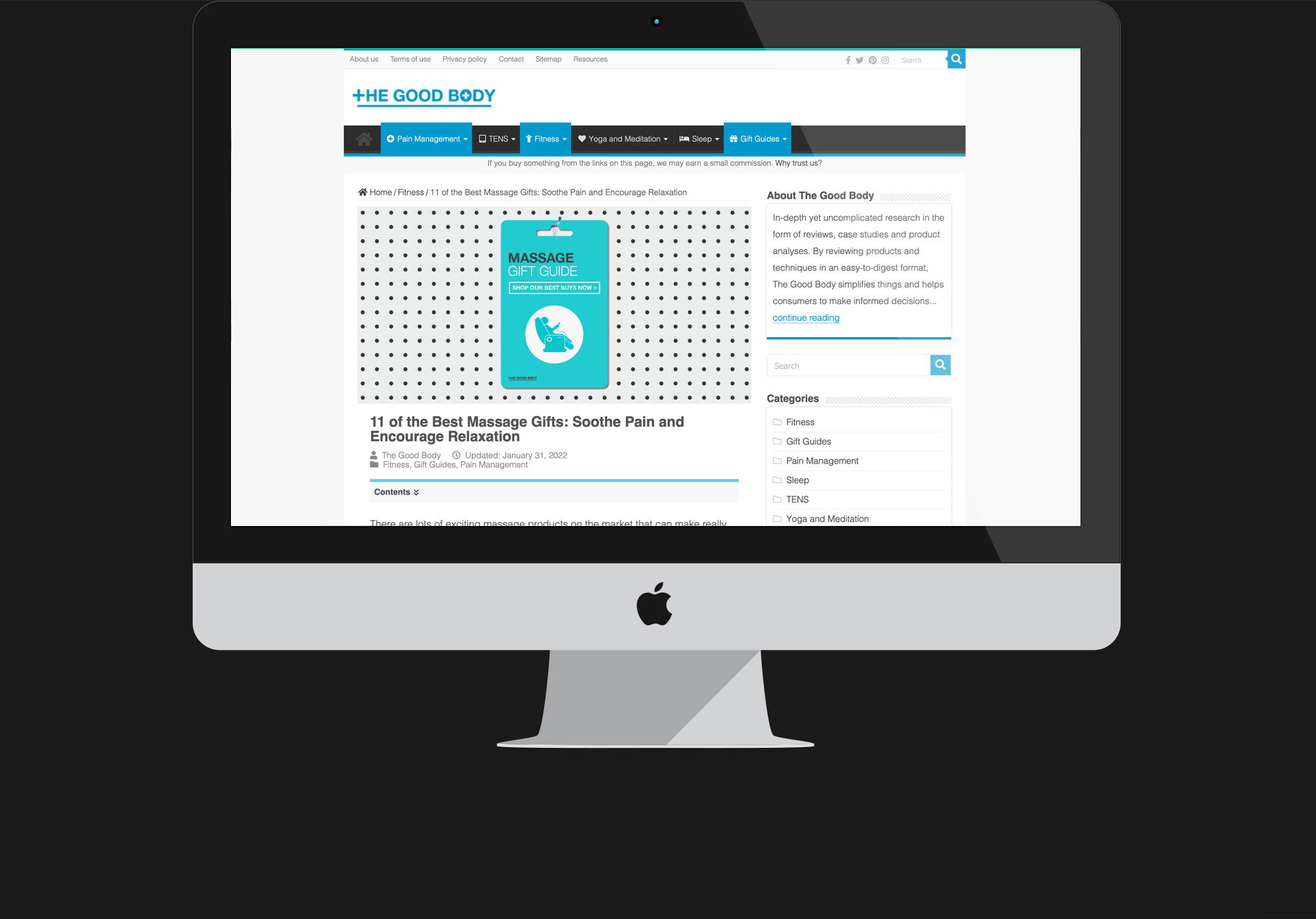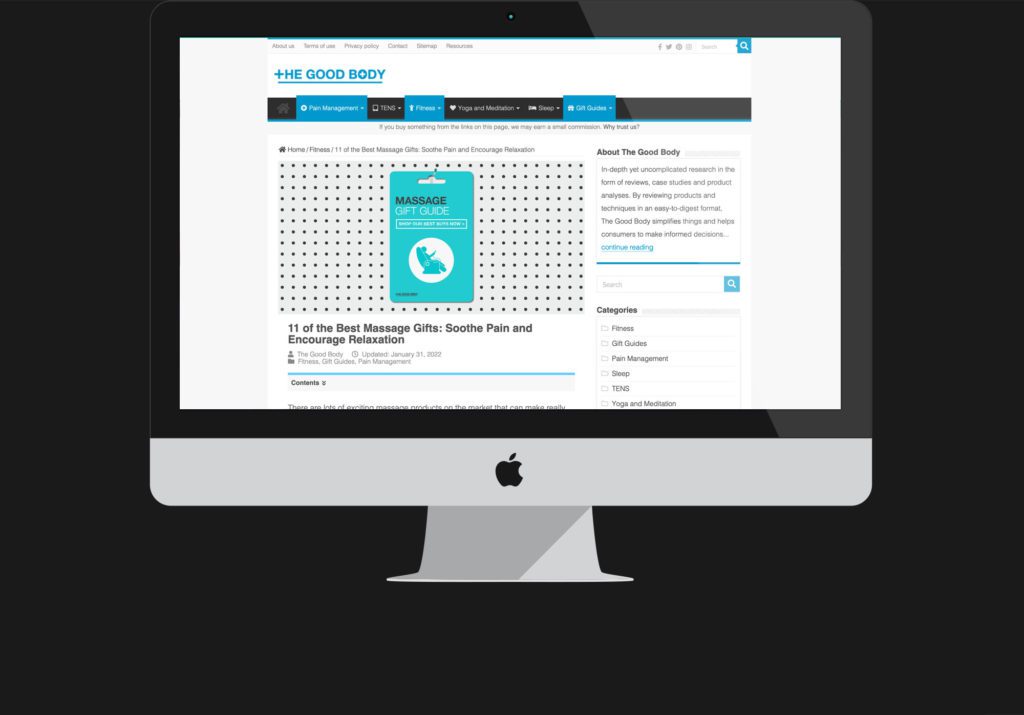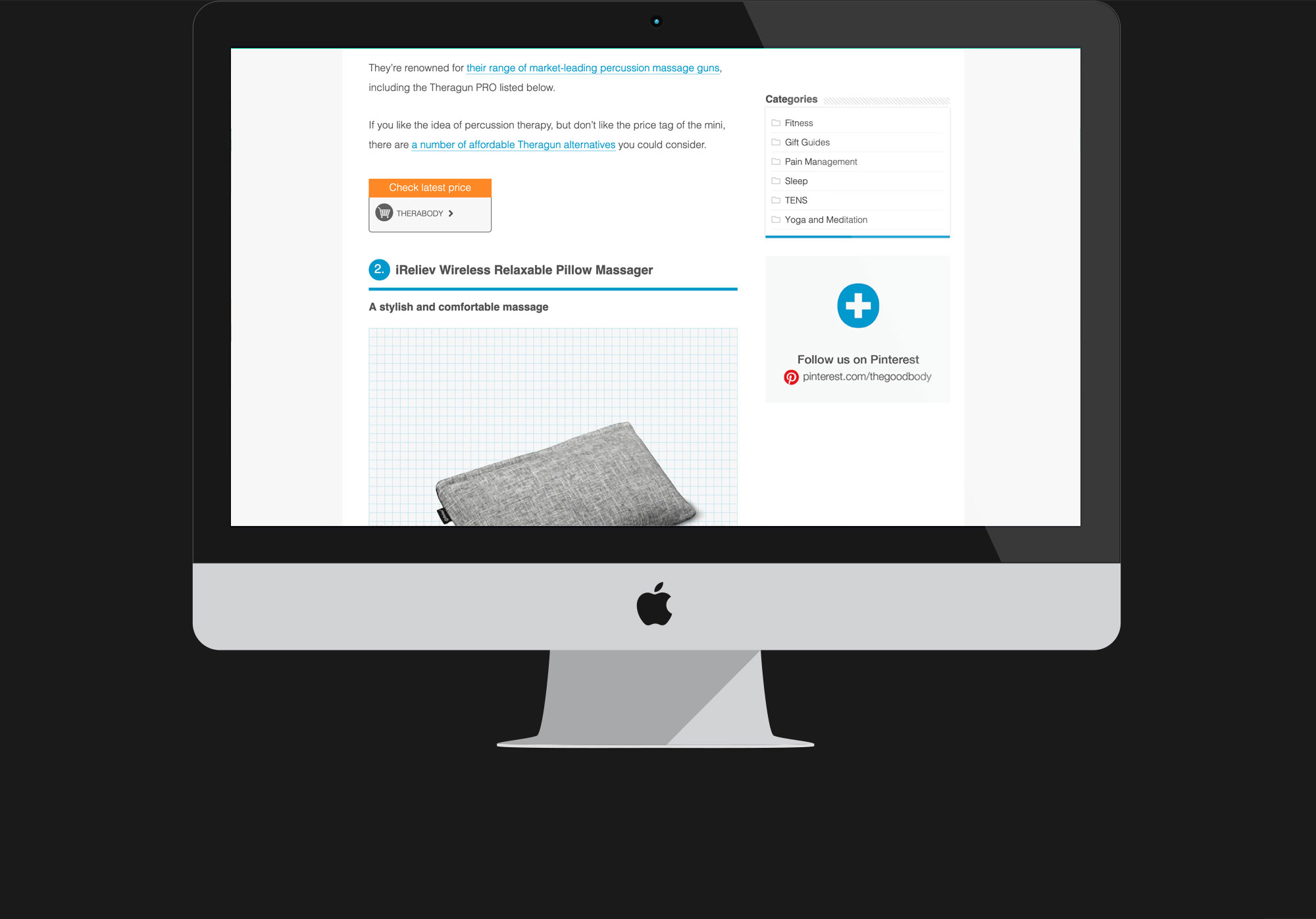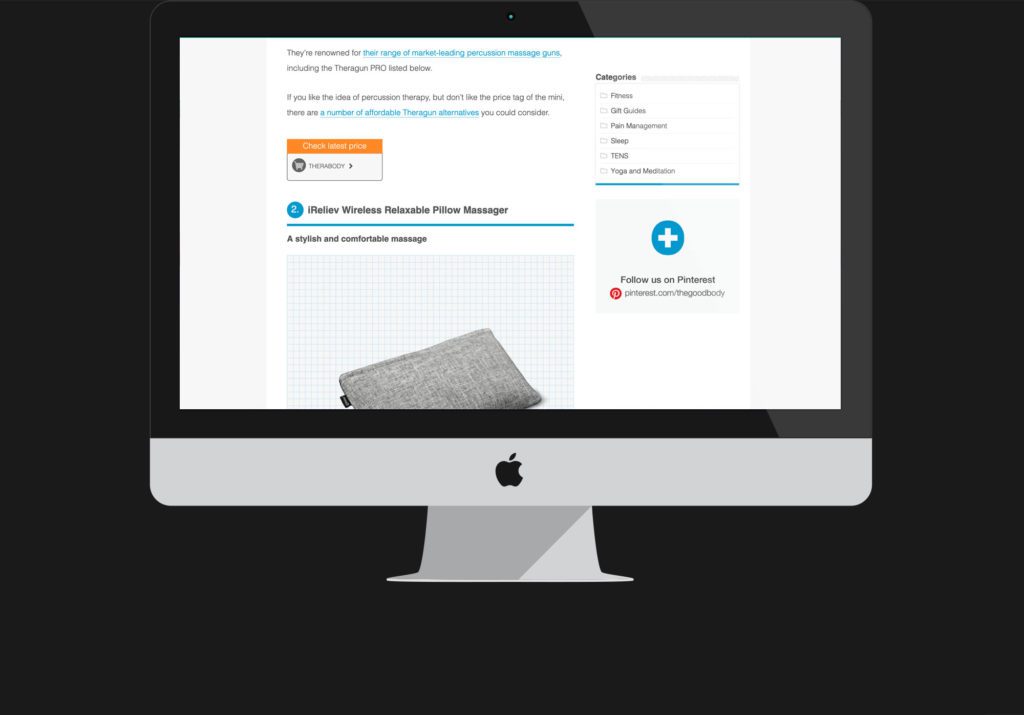 About the project
The Good Body is a website aimed at providing the best reviews for health related products.
Jonathan got in touch with me at the start of 2020 as he needed to rework the website to get it in line with the latest standards for Google's PageSpeed score and Core Web Vitals. He also wanted to make the management of the reviews and articles on the website much simpler so that he could pass the content population side of things over to another person, allowing him to concentrate more on the business as a whole.
So we got to work on coding up a new backend in WordPress using a list of modules we had created for various elements that could be used to compile a review/article. These modules have a multitude of options to add the content and SEO data and can be dragged into any order on the page to easily changed things around. The front end then utilises this logic and spits the content out in a pre-styled way for each module. This has allowed Jonathan to pass the content population out to another person as requested.
Further to this, we have worked extensively on improving the PageSpeed score and Core Web Vitals so that the website is in as good a position as it can be in Google's eyes. As the site relies on its ranking in Google, this was imperative to get right. Now it's light as a feather and scores really well across the board.
Services
I've been working with Nick for just over two years now. Having not worked with a developer before it was a huge step for me but one that has progressed us massively. I was a little nervous to hand over the keys to the site, having not worked with a developer before but Nick is extremely reliable, trustworthy and cares about his work – and the outcome from it.

In the time Nick has been working on the site we've gone from initial improvements that were long overdue to creating powerful bespoke tools for our WordPress content management system. By creating these tools we've been able to slash the amount of time it takes to publish content, improve page load times, remove chances of human error and enable flexibility further down the line to change existing layouts.

Nick and I work very well together – I create problems and he solves them. I wouldn't hesitate to recommend Nick to any WordPress site owner and have done on many occasions.
Jonathan Krawczuk
The Good Body
Let's talk about your project
I'd love to hear about your requirements for any WordPress development projects you may have, so feel free to get in touch!