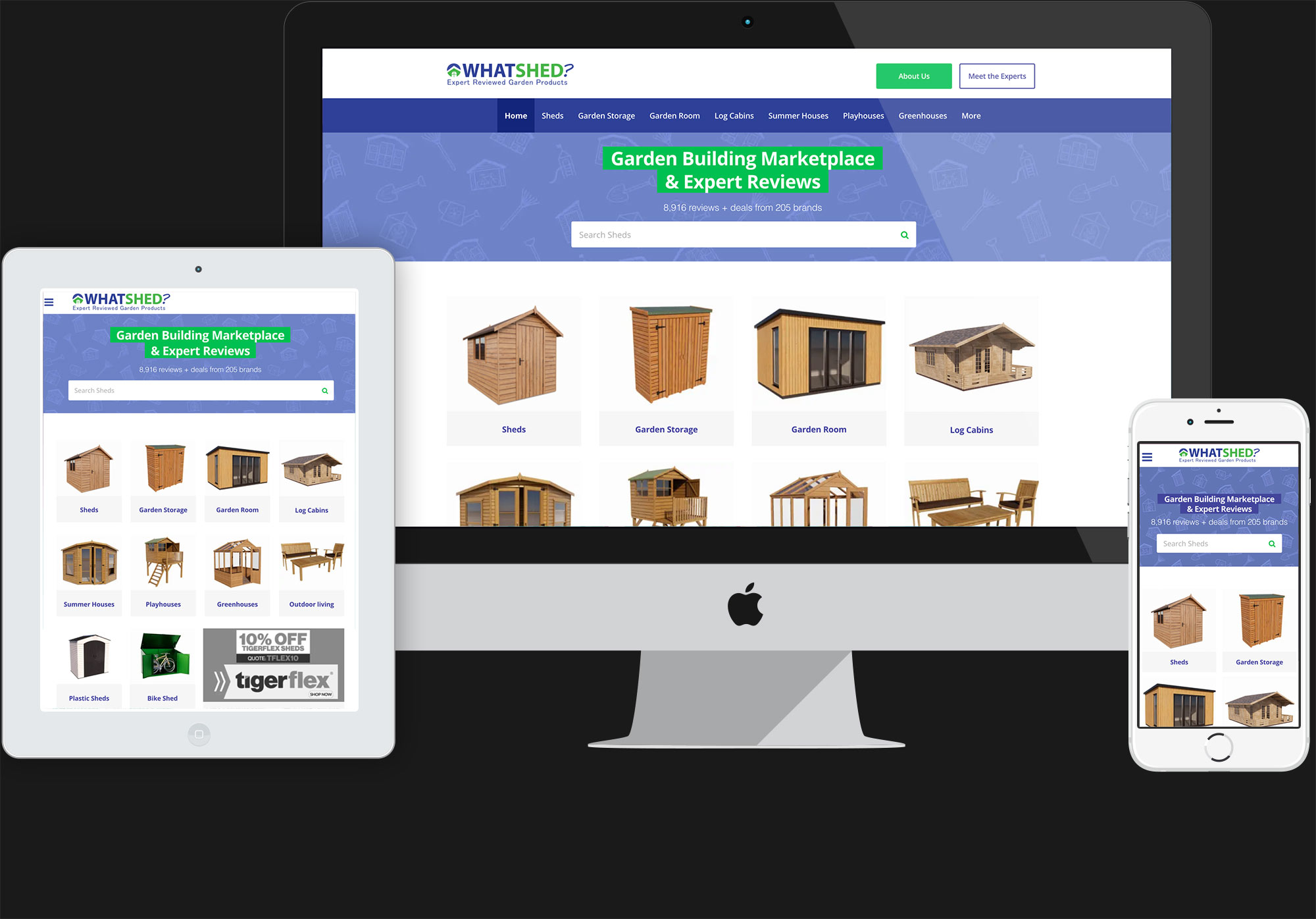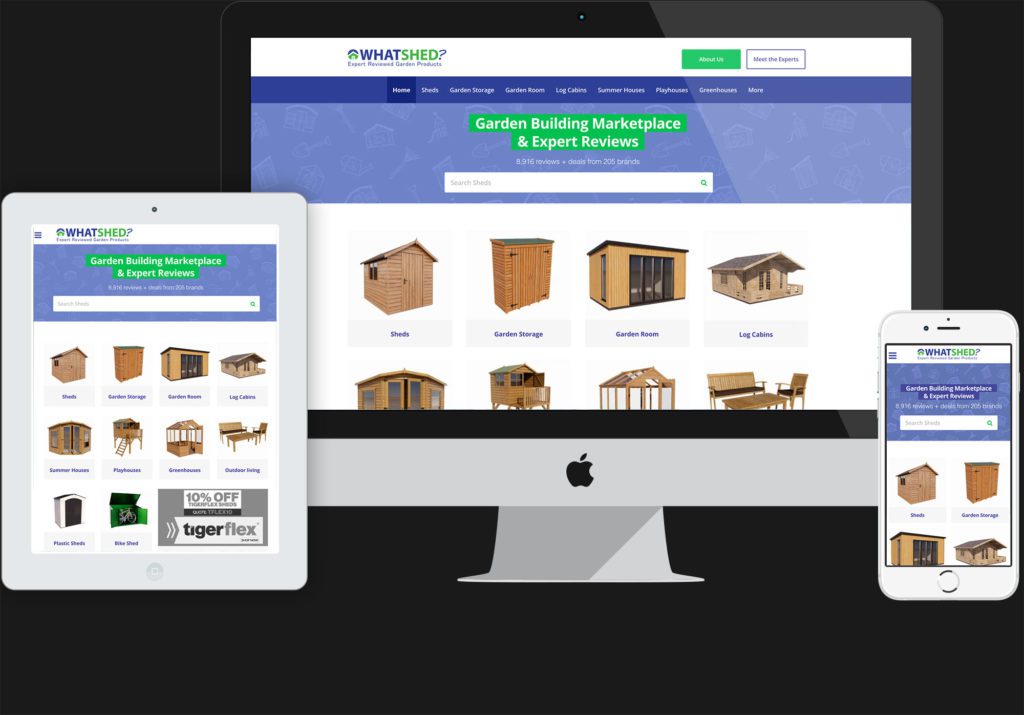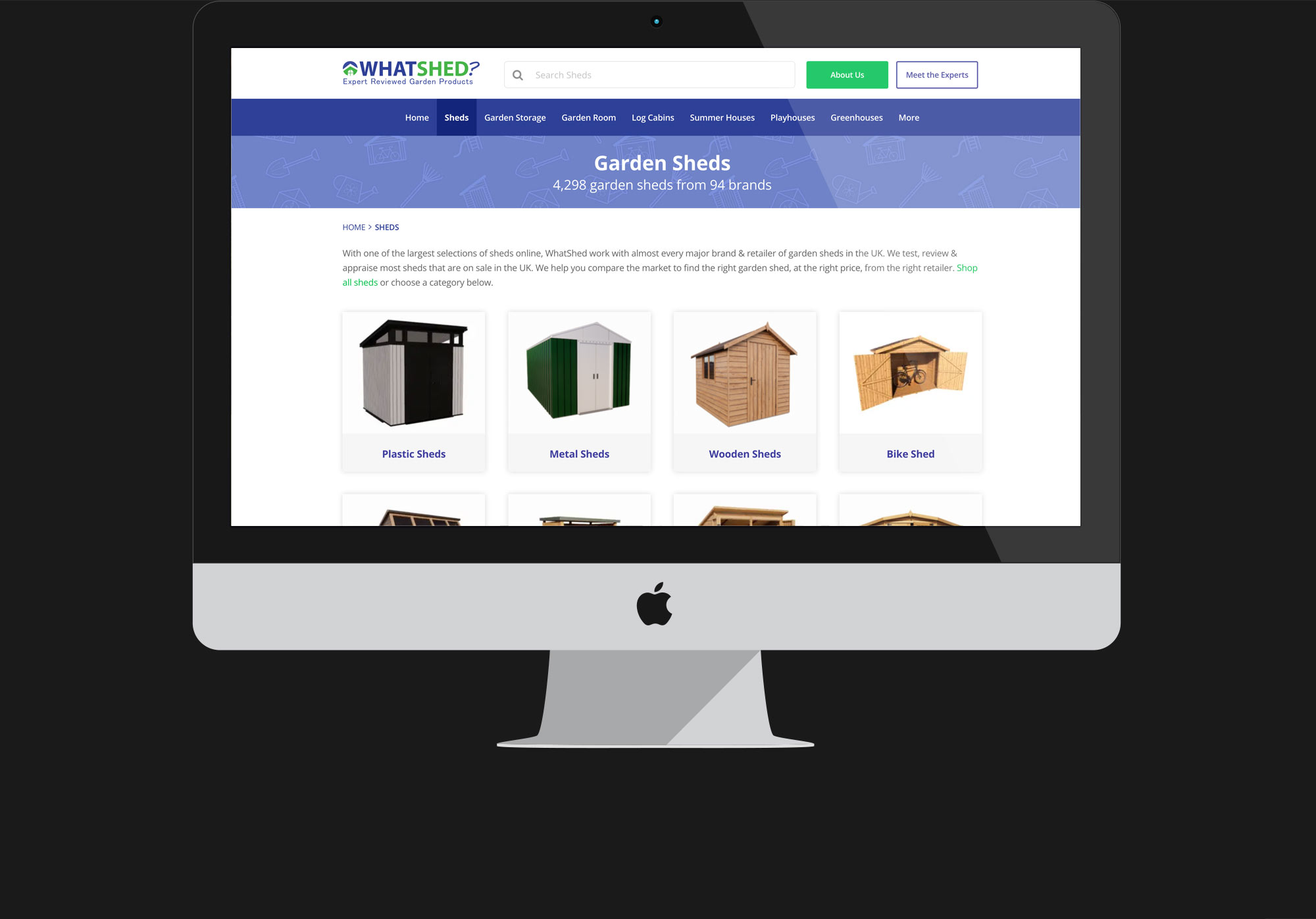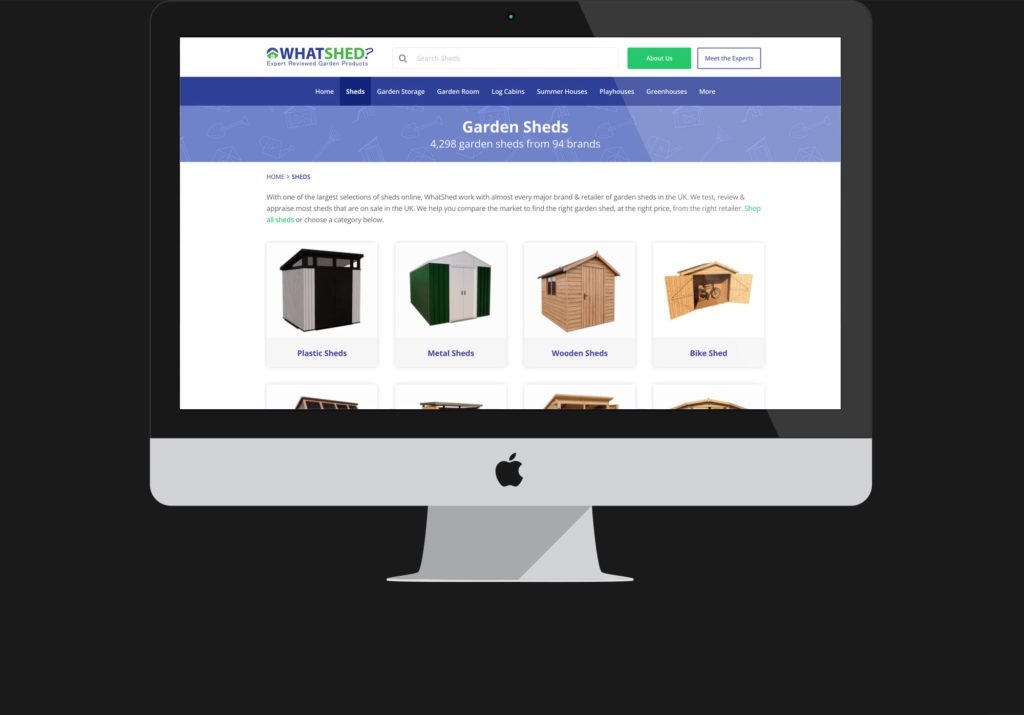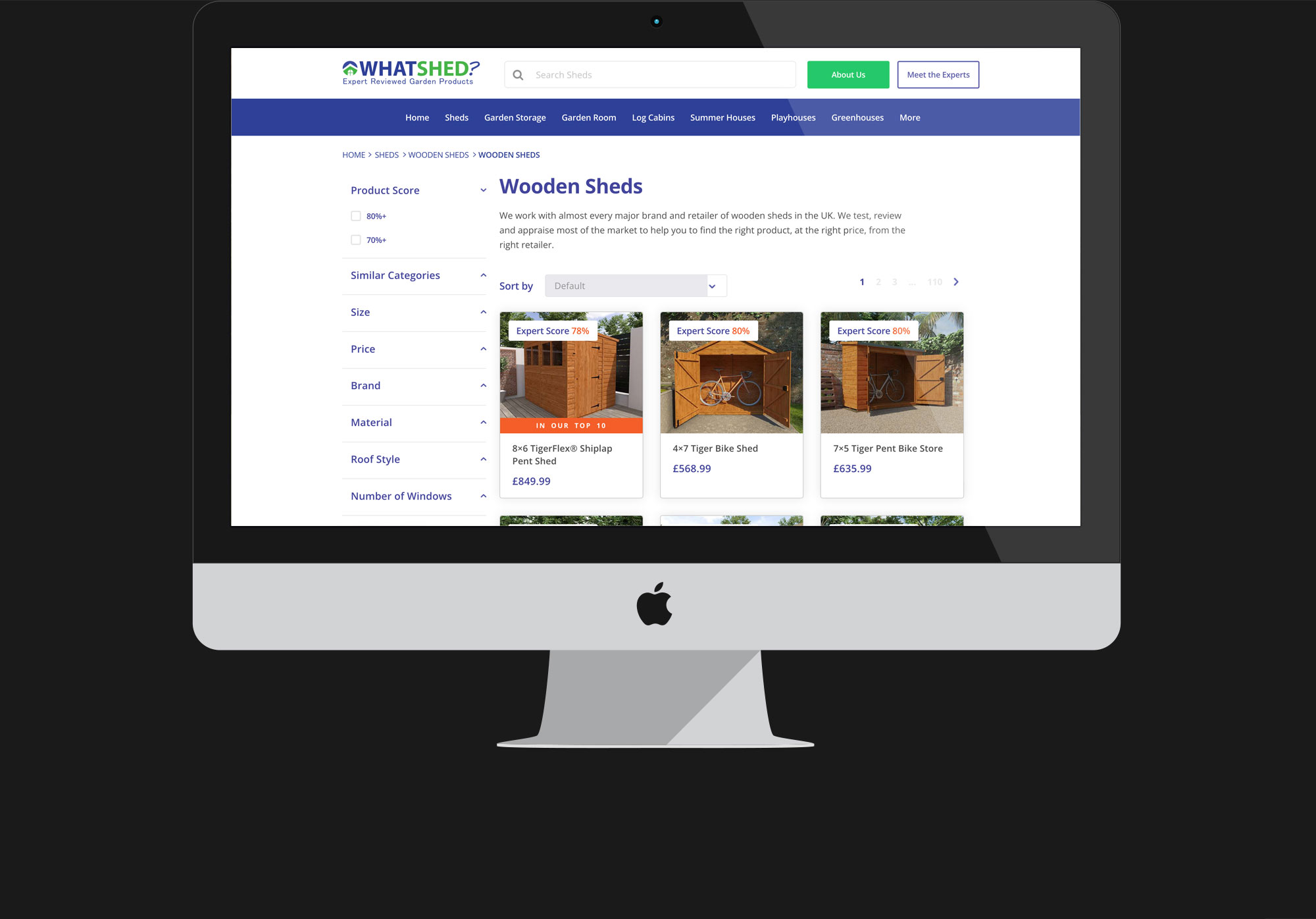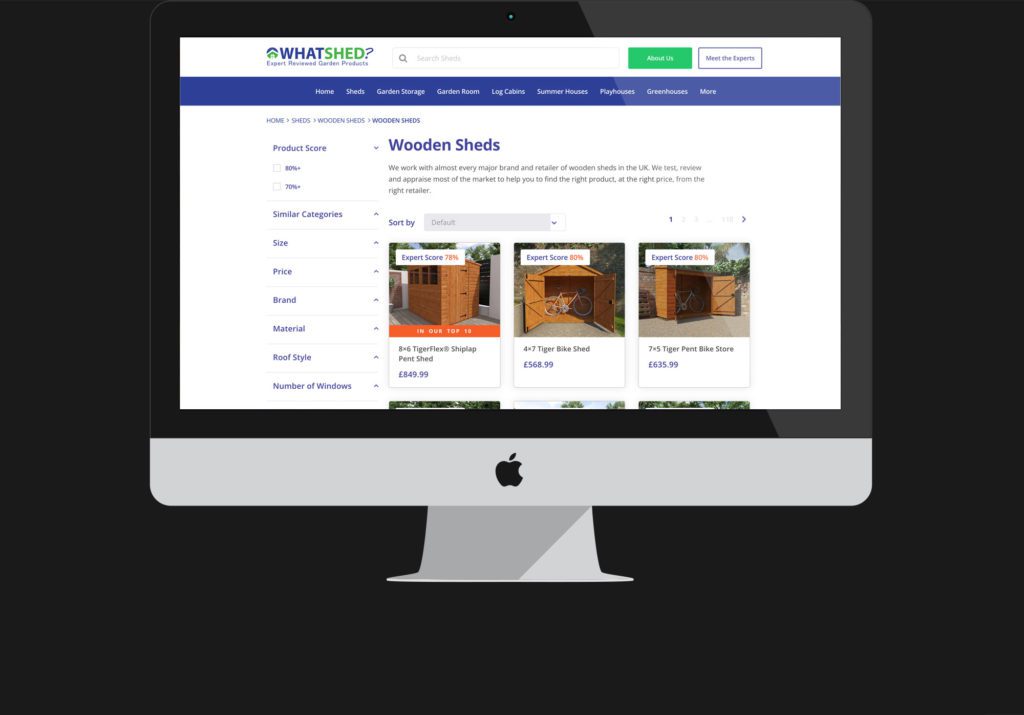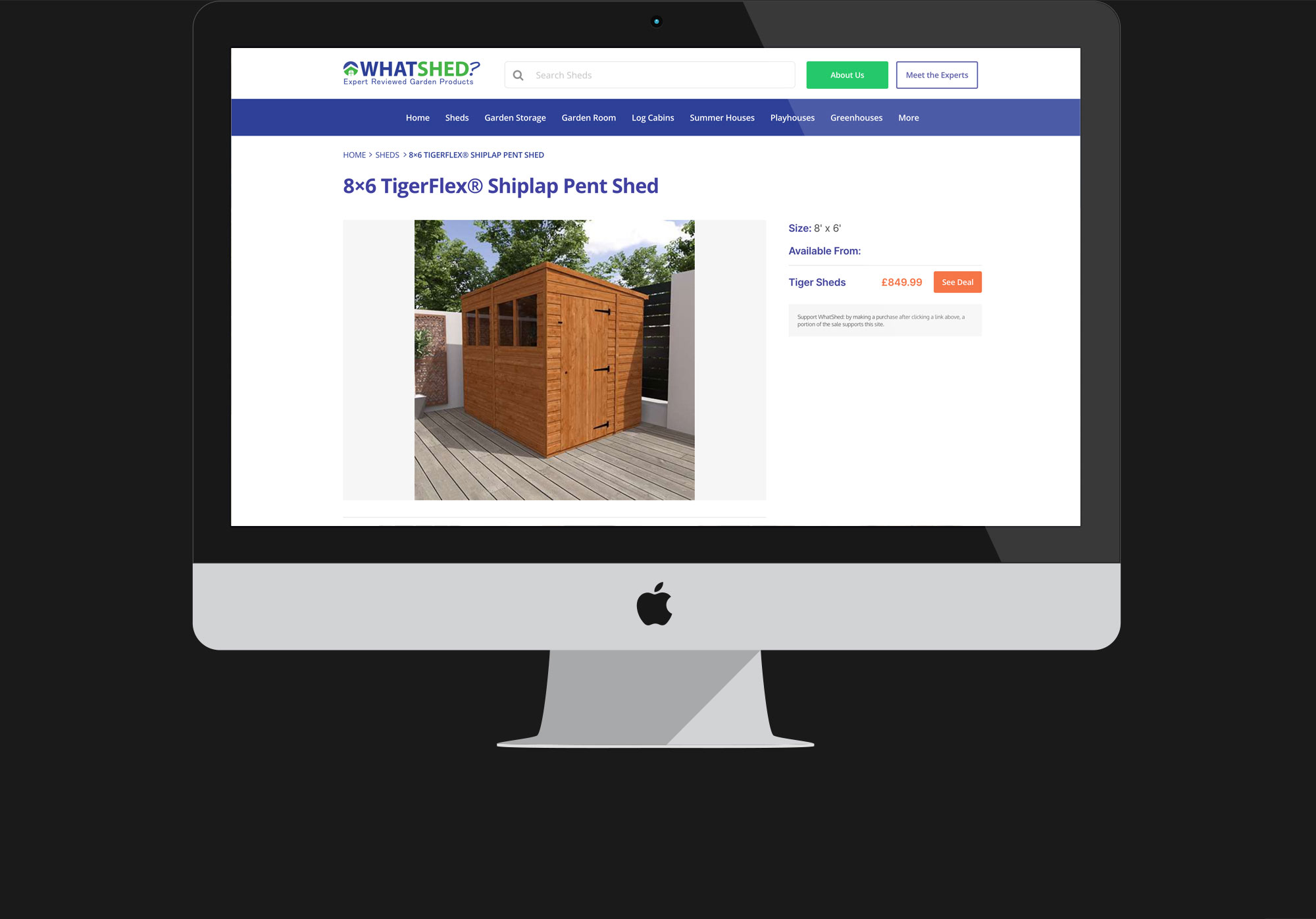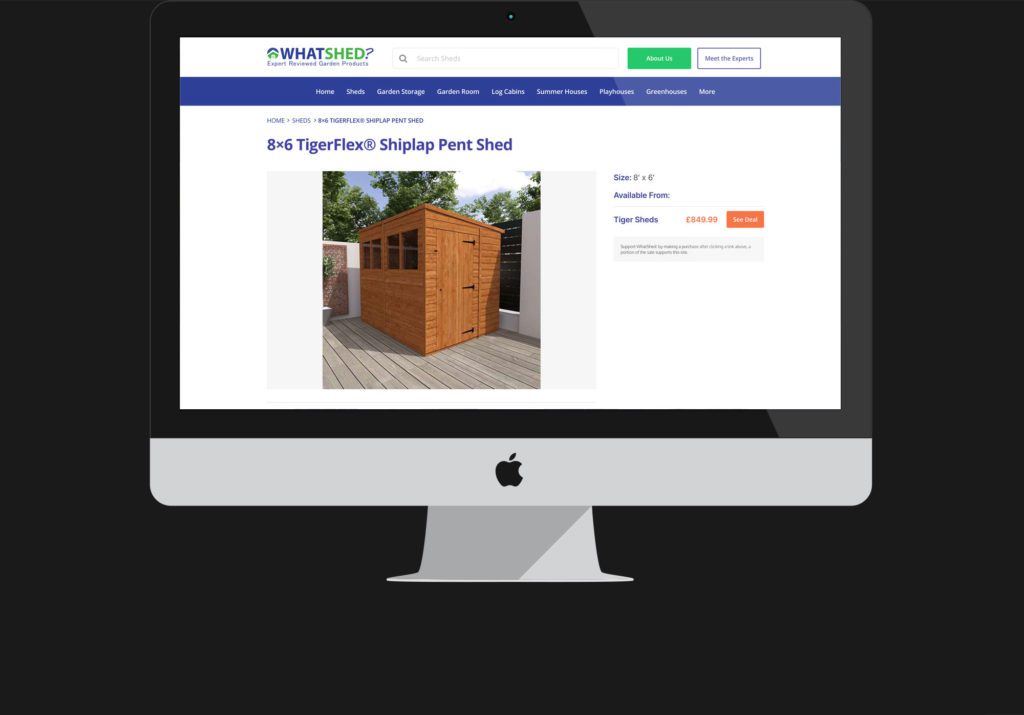 Expert reviewed garden products
About the project
WhatShed is the UK's leading review site for garden sheds. They review garden sheds from a number of brands to give the end user a professional opinion on which shed is best for them.
Richard got in touch with me initially to help with the future development of his website. The agency that he was using proved to be expensive and not have the hands on approach that he needed on a regular basis.
I began helping out with minor bits of development on his WordPress theme and the custom plugins that accompanied it. Over time it became clear that to move the business on a step we needed a complete overhaul of the website structure to make it much easier for users to search and find the shed they were after.
We spent some time planning out the user journey and taking inspiration from similar websites in differing sectors. New designs were applied to the wireframes to make it more appealing visually.
From there I built the WordPress theme from the ground up, making sure the Javascript and CSS was neat and tidy and didn't have the bloat that the old site did. This was key to making WhatShed light in code so it had the best chance of passing all the Core Web Vitals in Google.
A number of products were imported from retailer API feeds as well as a custom spreadsheet of reviews. These were set up to run on a regular basis to automate the pricing of products and the review content itself making a more accurate and up-to-date end result for the potential customer.
The final step was to make sure the site was well prepared for the transition. With the aid of an SEO expert, we made sure everything was in sync so the switch to the new website would be in as good a place as possible for Google. This meant planning any 301 redirects, setting up the new schema markup for various aspects of the website and making sure the content was geared for SEO.
Services
Nick started working with us around two years ago. At first, Nick was implementing a series of technical SEO changes that were specified via an agency report. Everything was done exactly as requested, on time and within budget.

From this point onwards we have used Nick as our primary developer. We have since worked closely over an extended period on a major update to the site. This complex task required quite a lot of thought on how to correctly implement the bespoke solutions we were looking for. His ability to apply common sense and logic to the project coupled with excellent communication skills is something that we have rarely found in other developers.  It is because of this rare mix that Nick has become an integral, trusted and reliable addition to our team.
Richard Fletcher
Managing Director
WhatShed
Let's talk about your project
I'd love to hear about your requirements for any WordPress development projects you may have, so feel free to get in touch!