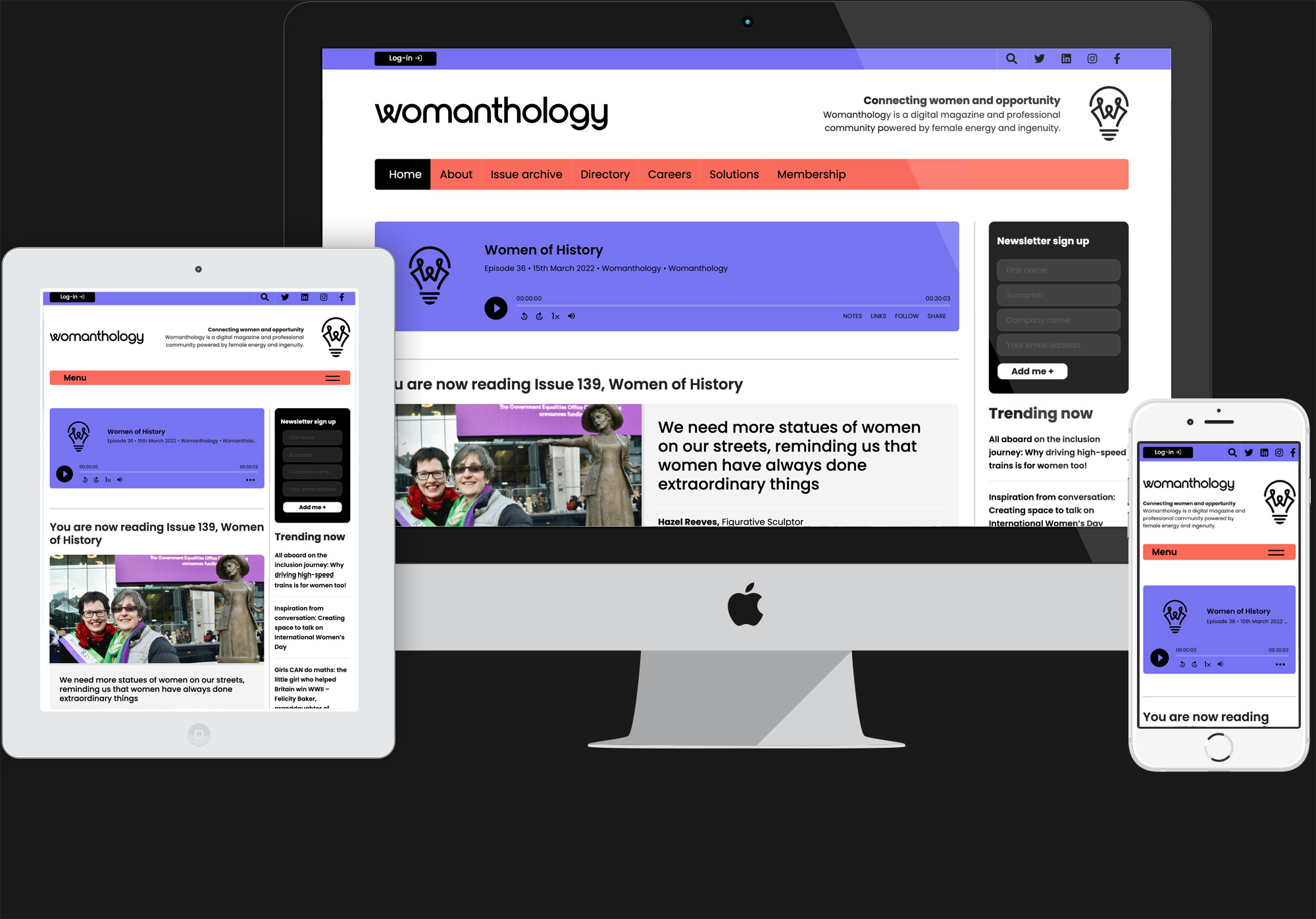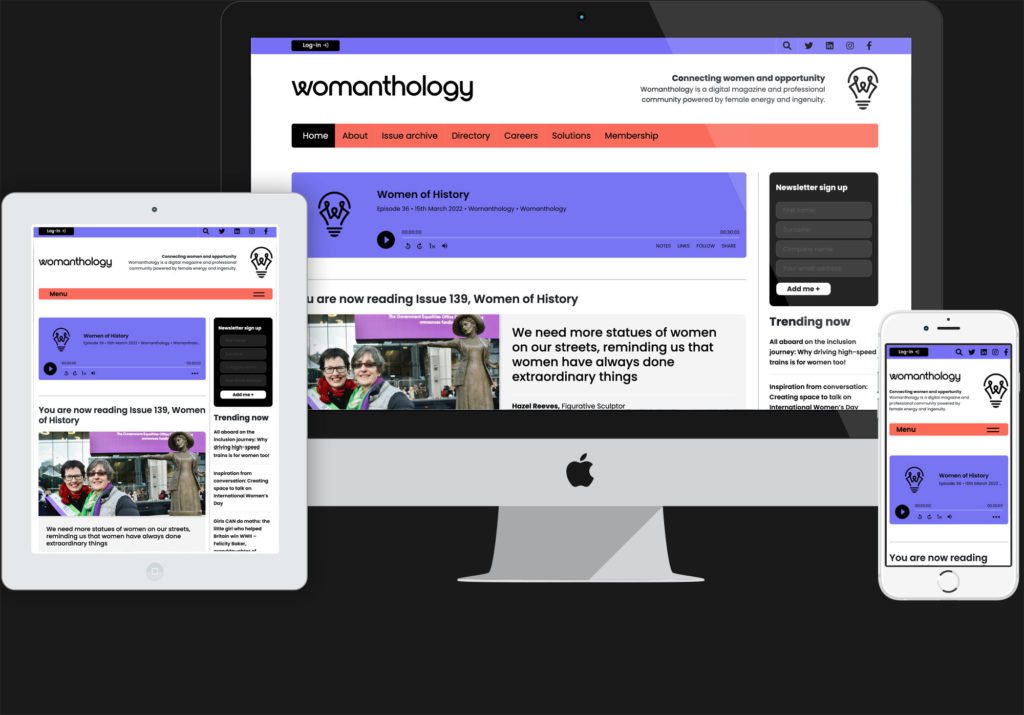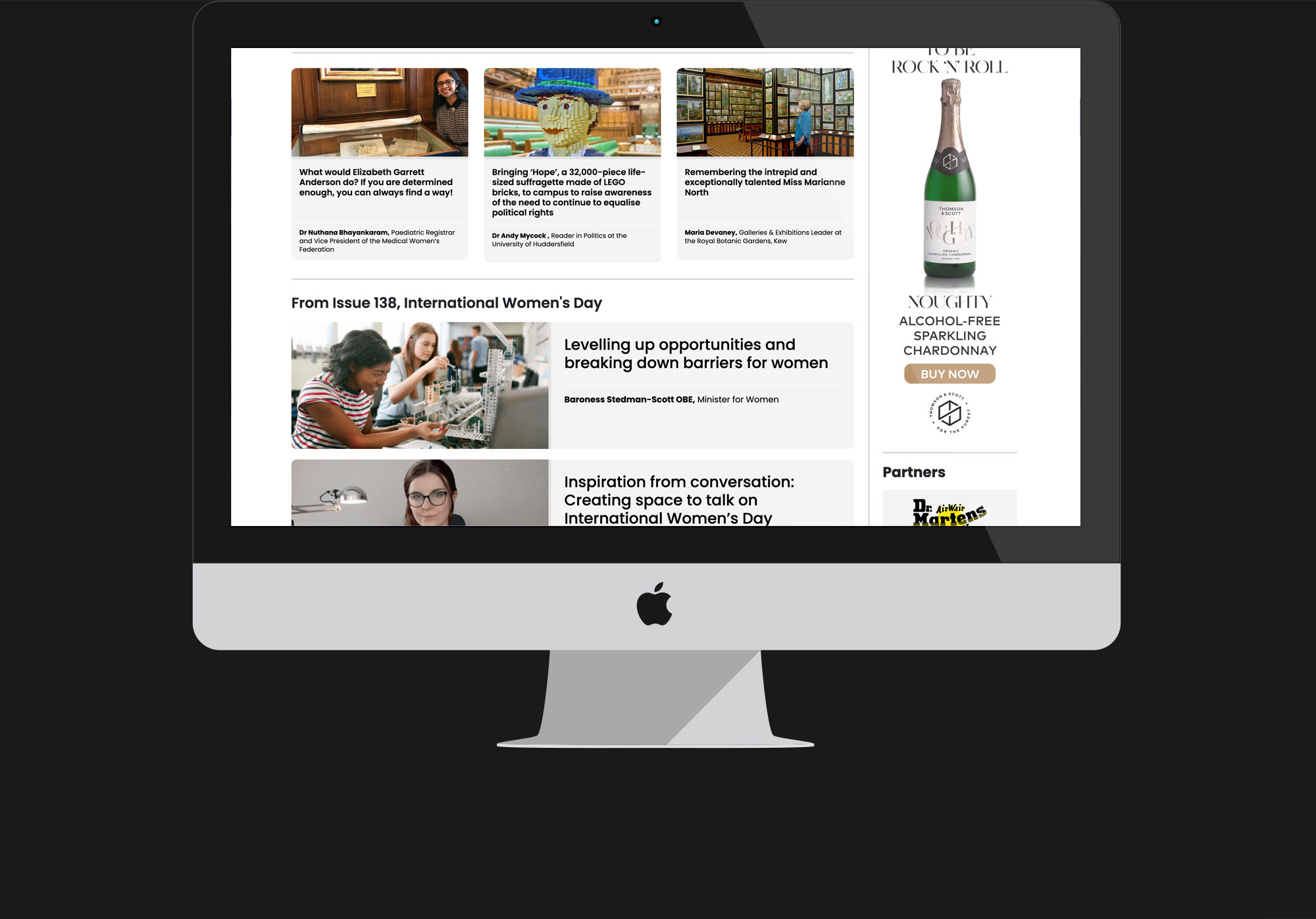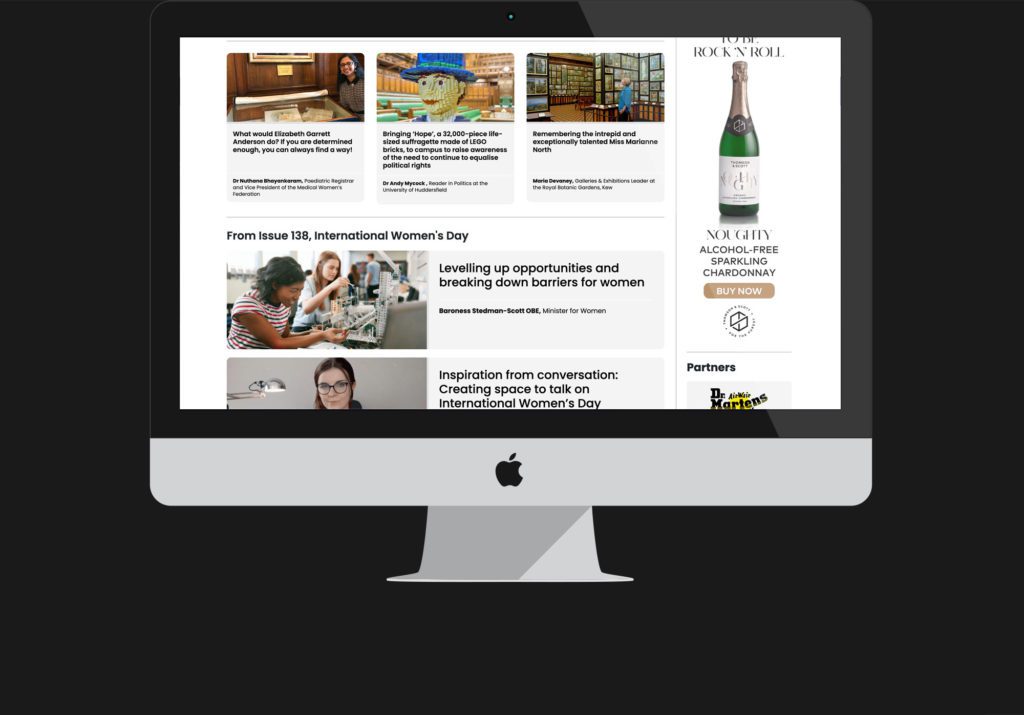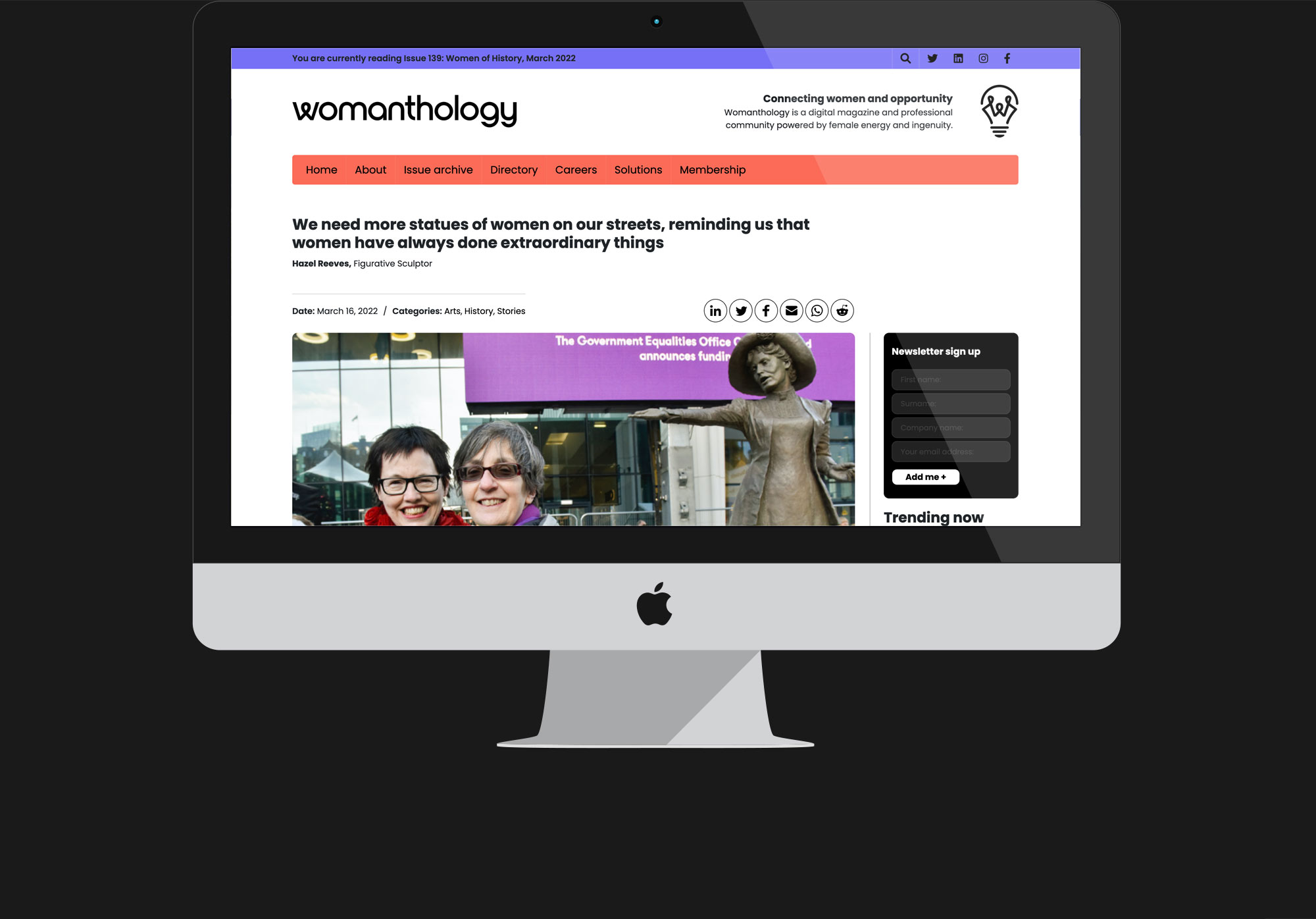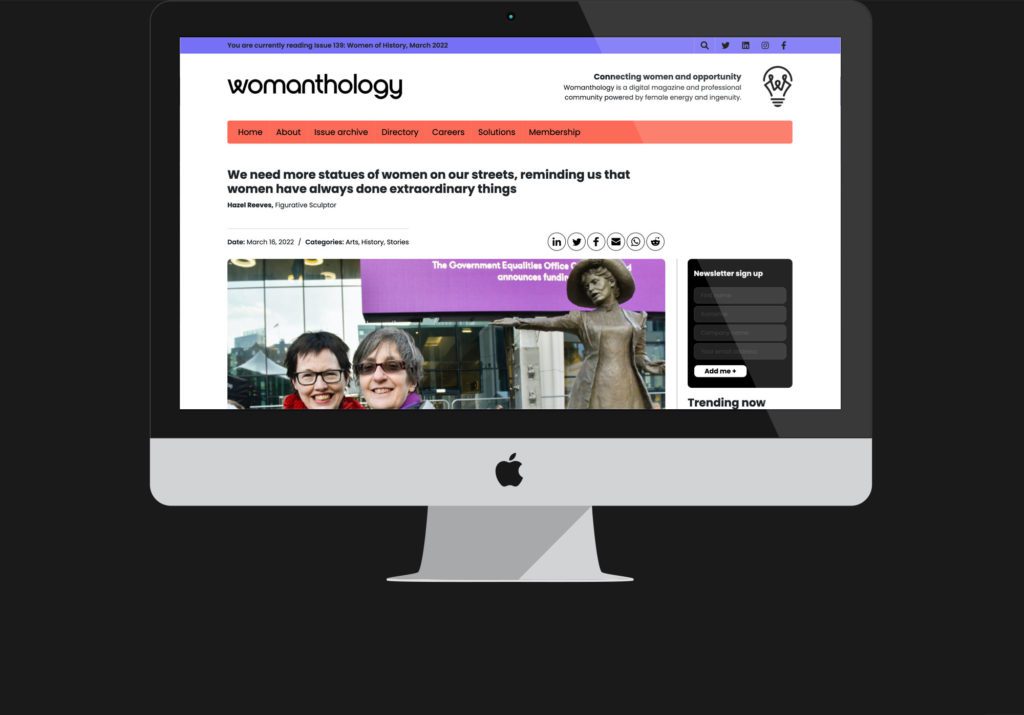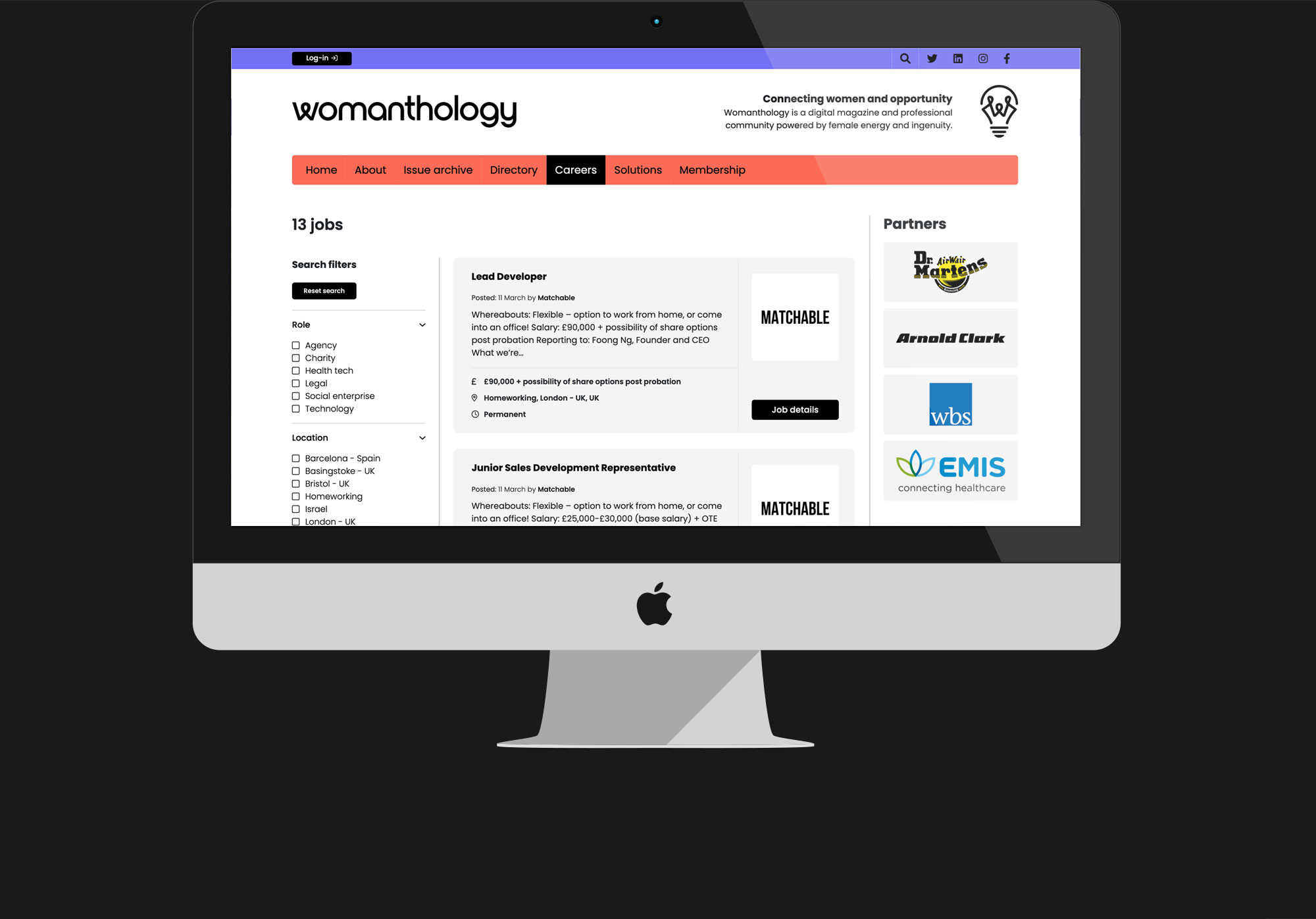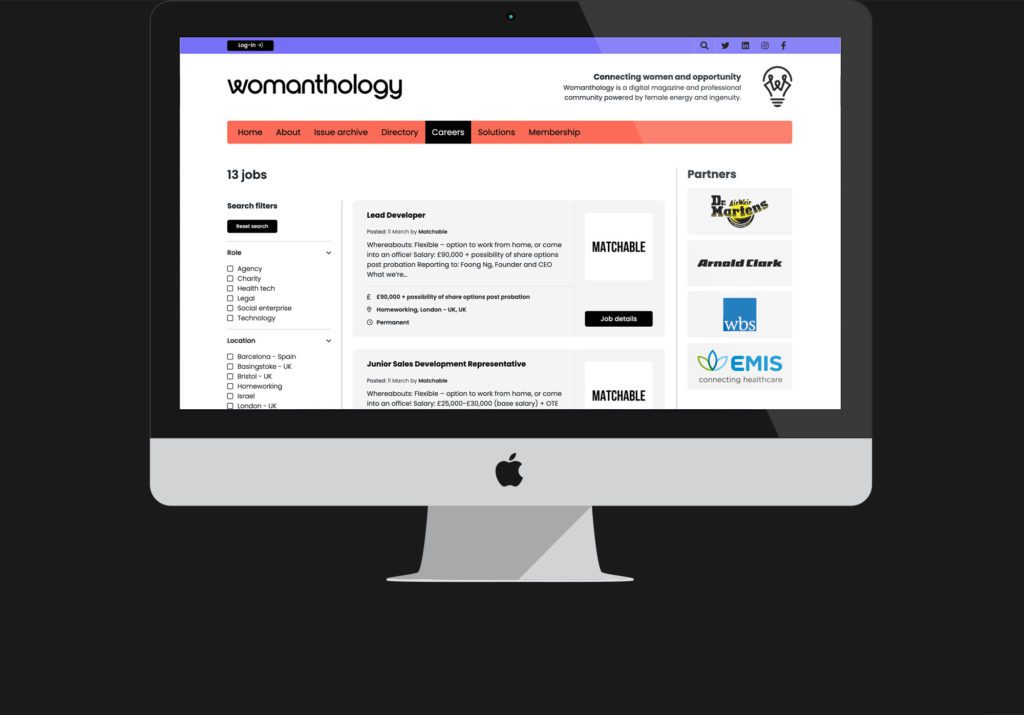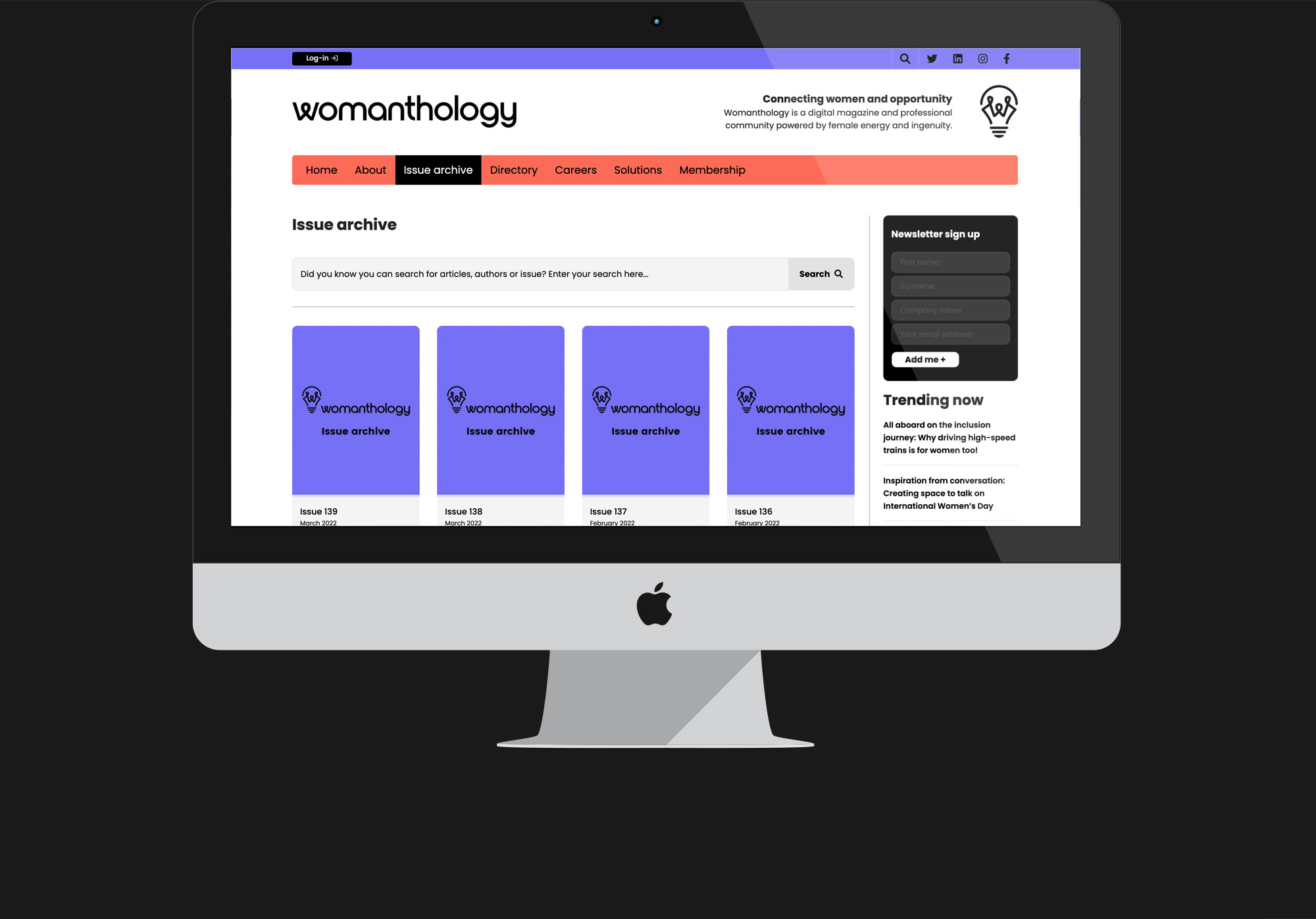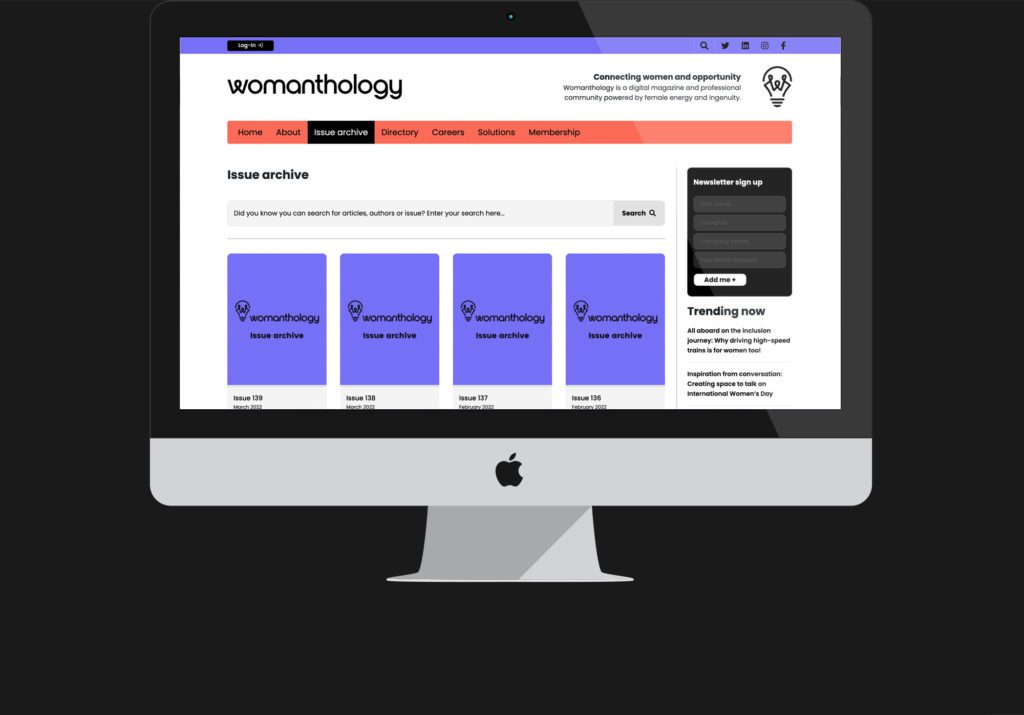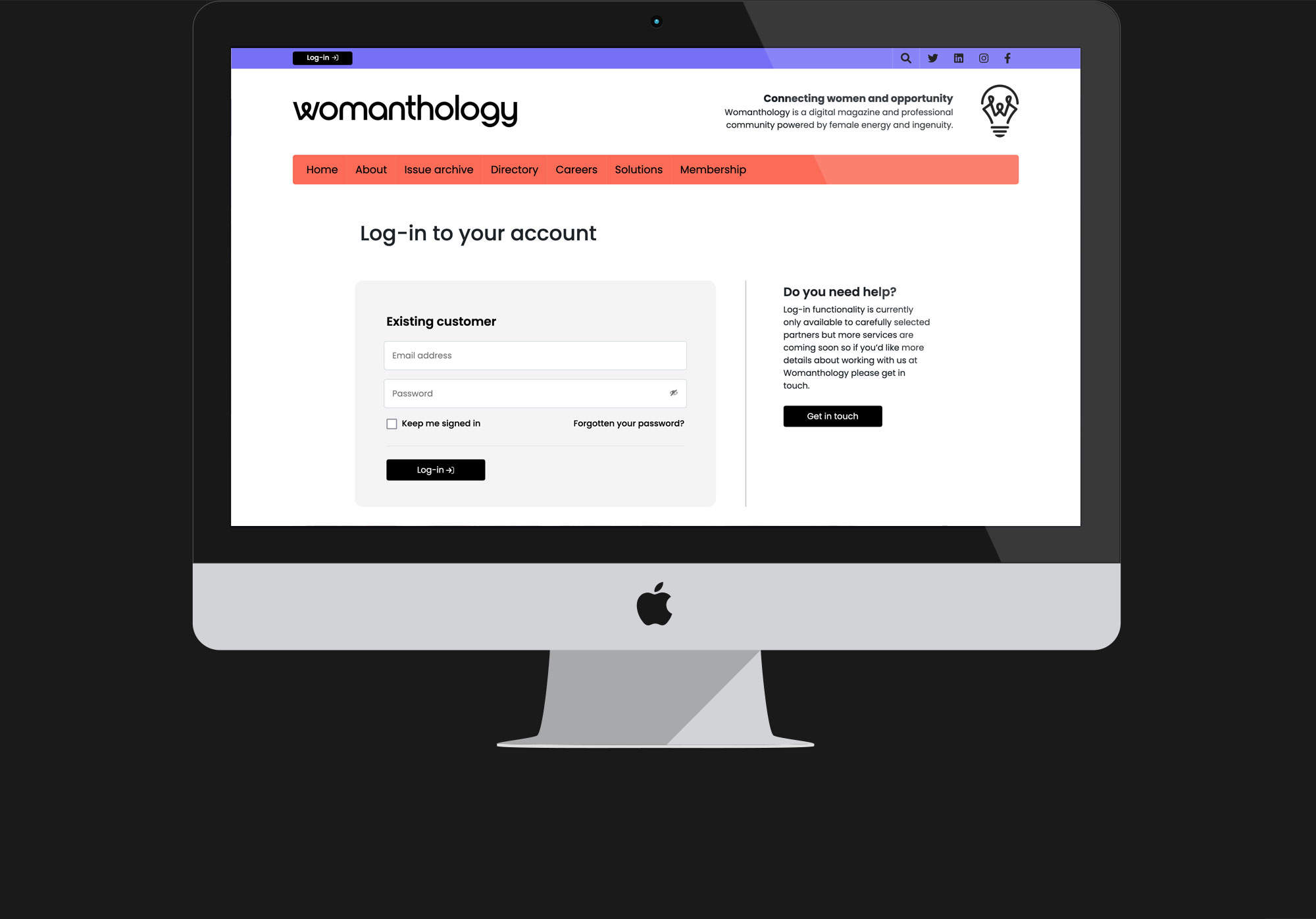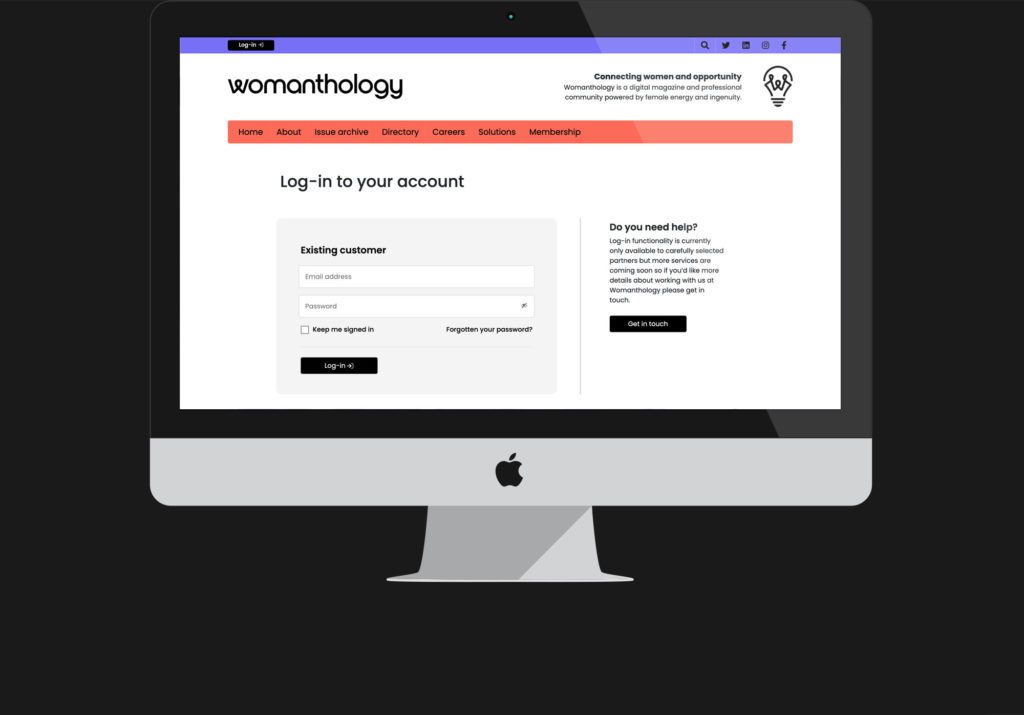 Connecting women and opportunity
About the project
Womanthology is a digital magazine geared championing the careers of professional women in all roles to create a gender positive experience in the workplace. Fiona created the website in 2014 to recognise the energy and ingenuity of women in the workplace and inspire others to follow suit.
When Fiona came to me she had been let down a couple of times by previous developers that didn't live up to expectation. I had to reassure that not all freelancers are the same and that we could turn it around and make the website a success.
The aim was to rework the look and feel to bring it forward a step with a more modern appearance. We did this and also rebuilt the theme from scratch at the same time to allow it to sit better in Google's eyes and also be much easier for Fiona to manage going forward.
We integrated a new custom built jobs board where employers can login and add jobs and job seekers can search the jobs available and apply for those externally. Alongside this there is an archive of all the past issues so these can be more easily navigated and articles easier to search. There is also an integrated ads manager so Fiona can place advertising around the website to generate income.
Services
Nick began working on my website in summer 2021 and straight away he began to make great improvements to its look, feel and user journeys. Fast forward to the end of the project and I couldn't be more pleased with the results. He's made it so much easier for me to run and develop my business.

What I particularly like is that Nick listens carefully to what I ask for and does his absolute best to deliver this for me, often going above and beyond what I've specified.

Nick is extremely methodical about the way he breaks work down, which means we are both able to keep track of the project and what is required at each of the various stages. If we encounter obstacles we work together to come up with alternative ways to adjust plans or improve existing functionality so my objectives are met.

I'd spoken with lots of developers about my project but Nick was without a doubt the best man for the job. He sticks with things and sees them through to the end. I'm really looking forward to continuing to work together moving forward. Nick is a highly valued member of my extended team and I wouldn't hesitate to recommend him and his work.
Fiona Tatton
Womanthology.co.uk
Let's talk about your project
I'd love to hear about your requirements for any WordPress development projects you may have, so feel free to get in touch!