Franken Toys, pretty much does what it says on the tin; carefully crafted amalgamations of soft toys.
'Franken Toys are a growing collection of rescued toys which have been dismembered only to be re-membered as a new piece of art. Every repurposed toy has been hand sewn and many have been intricately embroidered.
Adopt your favorite Franken Toy today. Each Franken is one of a kind.'
The creator of the 'monsters' is Rachel Peters.
The collection includes:
Peter Parker Posey – "The detailed embroidery in the loon's cubist face is the real highlight of this piece. The well-crafted Spider Man doll has poseable arms and this Franken Toy measures approximately 15 inches tall."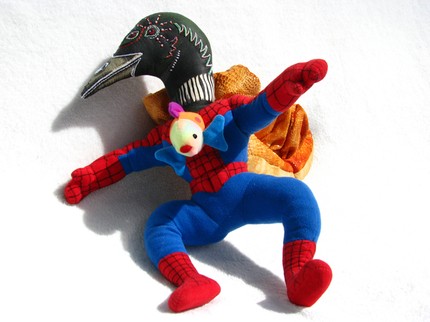 Tater Top – "A prehistoric Mr. Potato Head — Proof that dinosaurs and potatoes roamed the earth together.
Tater Top measures approximately 13 inches long."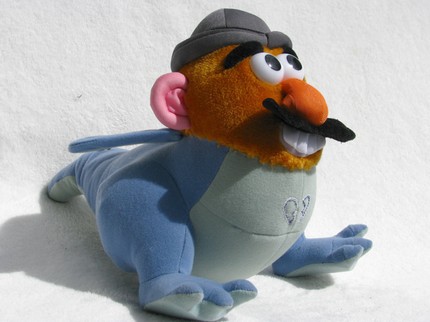 The shop can be found on Etsy here: http://www.etsy.com/shop/frankentoys