Another recent acquisition for us was for a new service and website aimed at delivering affordable corporate identity design to SME's, start-ups and sole traders. CorporateIdentity.co.uk offers low-cost, high quality corporate identity design through competitive packages with a full money back guarantee, delivered within three working days.
Packaged Corporate Identity Design
We offer various packages to suit your needs for anything including: logo design, business cards, letterhead design, envelope design, invitation slips and stamp design.
Prices start at £139 for our Lite packages which includes logo and business card design, up to  £449 for our Premium package which offers all those services and a quicker turnaround time of 48 hours for initial concepts.
We also have three corporate identity packages for those customers who already have an existing logo. Again, these start from just £139 with more advanced options for those with a bigger budget.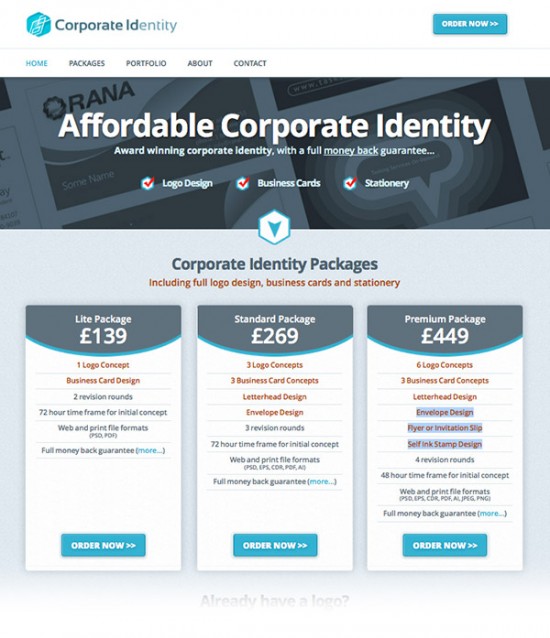 Recent Acquisitions
In our drive to bring agency-level services to a wider market we have invested heavily in both launching our Pay-Monthly website business TradeThemes.co.uk and acquiring two new graphic design businesses LogoDesignUK.co.uk and CorporateIdentity.co.uk.
These services have been introduced to offer packaged and pay-monthly digital services to those businesses not in a position to afford bespoke, agency-level services.